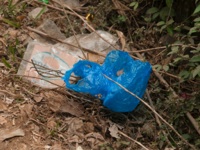 carelessly disposed plastic
- the scars on nature's beauty (SLIDE 8)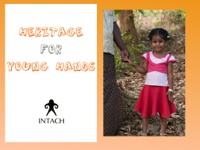 The First Slide of a, INTACH Thrissur
Presentation about Natural Heritage
TOPIC: Natural Heritage
To care for the wonders of nature
that are my, your, ours to protect!
INTACH Thrissur Chapter has started a project to reach out to the young people with the message of Heritage.
Gurukulam Public School in Venginissery, Thrissur has been the first school that took advantage of INTACH Thrissur Chapter's offer to pass the Heritage message to it's students.
Invited by it's principal, Smt. Mrudula Magdu, a first interaction with about 250 students of class 6 to class 8, lasting one hour, was organised on 28-03-2014. INTACH Thrissur was represented by the co-convenor, Prem Manasvi P., Rakesh OM., Prof. V. A. Varghese and Hari C. V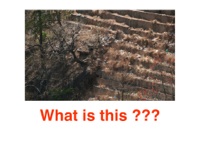 A closer look
into 'Gods' own country (SLIDE 12)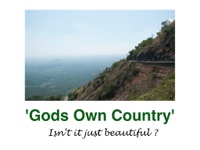 a serene view
of Wayannad's landscape (SLIDE 11)
INTACH Thrissur had prepared for this interaction 3 Presentations:
1. Natural Heritage | 2. Indian Culture |
3. 'My Living ICON'
1. Natural Heritage.
The students were guided on a tour that defined the natural heritage, let them look for arguments if there is a need at all to be concerned, confronted them with photos of carelessly disposed waste even in protected natural sites -- despite the warning boards, and finally summarized the interaction with the students to a statement:
'Nature in Danger'
Facts about India's Natural Wealth, an reflection what each of the students can do to protect our national heritage in home, school and neighbourhood, an excursus about 'sacred groves' and the uniqueness of 'kole' wetlands in Thrissur ended in a promise by the students: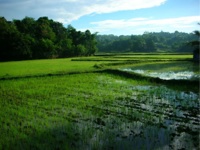 I Care
For The Wonders Of Nature That Are Mine To Protect
For The Richness Of Culture That I Promise To Respect,
For The Heritage Of India That Is Ours To Protect
samples of nature's wealth and beauty in Kerala